February 2022
Early Release
Early Release will be Wednesday, February 9. 2022. Students will be released at 12:30 pm. There will be no 4K/EC
No School
Thursday, February 17 & Friday February 18, 2022, there will be NO SCHOOL due to District assigned Mental Health Days.
Monday, February 21, there will also be NO SCHOOL due to a staff professional development day.
Yearbook Orders
School yearbooks are now available to order! Orders are online only through Network Photography, no yearbooks will be sold at school. The cost of each yearbook is $12.95, and they will be delivered at a date to be determined. Communication will be sent out once that date is determined. Please click the following link to order yours today! The deadline to order is March 4th, 2022.
Shapiro STEM Academy Yearbook Online Ordering Link
FOR IMMEDIATE RELEASE
January 25, 2022
OASD Media Contact: Katie Nieman, Communication Director 920.966.0080, katie.nieman@oshkosh.k12.wi.us
Oshkosh School District to Host Job Fair February 15 Hiring for immediate openings and the 2022-23 school year Oshkosh, WI - The Oshkosh Area School District (OASD) is hosting a district-wide job fair with mini interviews on Tuesday, February 15, 2022 from 4 - 8 p.m. at the Oshkosh Convention Center, 2 N Main Street, Oshkosh. Come see what Oshkosh has to offer - for teaching staff and many other areas including, IT, clerical, custodial, food service, and more with full and part-time options. Job seekers will meet with HR staff, principals, supervisors, and educators to learn about current open positions with immediate start dates, as well as expected openings with conditional contracts for 2022-23. Job seekers are encouraged to register and sign-up for one-on-one mini-interviews. To register, visit oshkosh.k12.wi.us/jobs. Walk-ins are welcome but may have to wait for available staff.
The district is looking to fill openings in the following areas: certified elementary, middle and high school teachers, specialist teachers, special education teachers, school psychologists, substitutes, paraprofessionals/teacher assistants, special education paraprofessionals/teacher assistants, clerical, food service, custodial, maintenance, Community Learning Center (CLC) and more. Part-time and full-time positions are available with great benefits, and many positions follow the school schedule of school vacations and summers off.
Job seekers are encouraged to bring copies of their resume, as well as other application resources based on their desired position, including letters of recommendation and transcripts. All interested candidates must complete the District's Required Background Check Authorization Form which is available online at oshkosh.k12.wi.us/jobs. Computer assistance and translators will be available.
"We know that it takes a remarkable person to work in education, and we are committed to providing our people with enriching employment opportunities and a rewarding environment," said Dr. Belynda Pinkston, OASD Executive Director of Human Resources. "Oshkosh offers competitive salary, exceptional benefits, valuable professional development programming, and a welcoming and engaging work environment. We invite you to come check us out and join us in making a difference in the lives of Oshkosh students and families."
Whether you are a soon-to-be college graduate, looking to work in Oshkosh, or changing careers completely - the Oshkosh Area School District is the place to be! The Oshkosh Area School District is an equal opportunity employer. For more information on available job opportunities, visit oshkosh.k12.wi.us/jobs or call 920.424.0124.
About the OASD: Building community through education. The Oshkosh Area School District is located in Oshkosh, Wisconsin, serving nearly 10,000 students and operating 13 elementary schools, five middle schools, two high schools, two charter schools, and an eAcademy. For more information, visit www.oshkosh.k12.wi.us.
Click here for more information:
We Need Your Help
Shapiro Families- We could use your help! The Health Office is greatly in need of clothing changes for our students here. Through past donations from staff and families, we have been able to supply extra socks, undergarments, pants, t-shirts and sweatshirts to those students who may need a change during the school day, for various reasons. Unfortunately, we are running very low. If you happen to do a closet clean out and are willing to part with elementary school-sized student clothing, we would be so grateful!!! Please feel to send clothing in with your student to bring to the office, or you can stop by the school during regular school hours. THANK YOU in advance!!!
Student Absence/Appointments
When calling in your student and leaving a voicemail, please be sure to mention the reason for absence and any symptoms that your child may be experiencing.
If you are picking your child up during the day for an appointment, we ask that you call the school office during the morning hours on the day of the appointment.
Winter Clothing
Winter is in full swing, and so is the cold weather! For your child to be able to play on the grass or playground area, they MUST come to school wearing a jacket, hat, gloves/mittens, and boots. Students without these items will need to stay on the blacktop near the school.
If you are in need of any winter items, please reach out to our school counselor, Emily Schmidt, at emily.schmidt@oshkosh.k12.wi.us
Cyberbullying
Cyberbullying is a widespread problem and kids of all ages can become victims. Email, social media apps, digital gaming, and texting are some of the programs used. How can you help to prevent this from happening to your family? Here are some helpful hints from Common Sense Media to get started.
Family Tips to Stop Cyberbullying
Digital Citizenship
In school students learn how to be safe, responsible and respectful digital citizens as they work on their Chromebooks. Many may have access to devices online at home. Please click on the link below to view the webpage Common Sense Media for useful tips on keeping kids safe online.
https://www.commonsensemedia.org/
I hope you find this helpful. If you ever have questions or concerns please feel free to contact me.
janet.rettig@oshkosh.k12.wi.us
Thank you,
Ms. Rettig
Food Service Positions Available
PART-TIME:
Oakwood
Lunch - 2 hours / day
Roosevelt
Breakfast - 2 hours / day
Washington
Breakfast - 2 hours / day
Webster Elementary
Lunch - 2.25 hours / day
North High
Cook Helper / Set up / Cashier / Brown Boxes - 3.5 hours / day
West High
Cook Helper - Dish Machine - 3.5 hours / day
Cook Helper - Dish Machine - 3.5 hours / day
SUBSTITUTES:
Five positions - all area schools
Please apply for the jobs through the WECAN website or contact the Food Service office if
you have questions. 920-424-4936
Pick Up/Drop Off Lines
Families, please remember that there is no parking in the pick up lines. We need to be keeping those lanes open for a safe and steady flow of traffic. Please see the Traffic Flow and Parking Document for more specific information.
Additionally, there is no parking in the circle driveway in front of the building, unless you have a form of handicapped identification visible on your vehicle. If that is the case, please park in the designated parking spots only. We ask that you not park in front or in back of the busses for the safety of all students and staff. Thank you!
School Information
School Times: 7:45am- 2:45pm
School Times (Early Release): 7:45am- 12:30pm
Playground Supervision: Staff is available on the playground beginning at 7:30am. For the safety of the students, we ask that you do not leave your children unattended prior to this time.
Want to see more of what's happening at Shapiro STEM Academy?
Click the Facebook logo to join our Facebook page!
Stay up-to-date on the latest events in our community by clicking HERE to see the OASD's Community Events Page
Elementary Lunch Menu
Please click HERE to see what's for lunch this month!
Or, check out our virtual menu below:
OASD School Calendar 2021-22
Please click HERE to see our district calendar.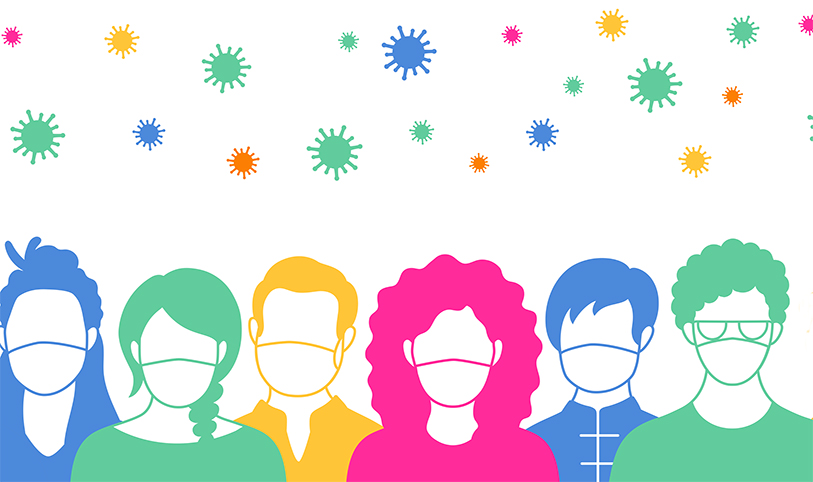 COVID DATA AND SYMPTOMS
Please continue to notify the school when your child has symptoms, has tested positive or has been a close contact/household contact with someone who has tested positive for COVID. Please either call 920-424-0164 or email lindsey.uecker@oshkosh.k12.wi.us or kimberly.langdon@oshkosh.k12.wi.us
Without your help, we will not be able to stop the spread. Please visit our Virtual Health Office for information regarding Covid-19 vaccination clinics for those who qualify and other health updates.