April 2022
Early Release
Early Release will be Wednesday, April 13, 2022. Students will be released at 12:30 pm. There will be no 4K/EC
No School
There will be NO SCHOOL on Friday, April 15, 2022
Annual Enrollment for 2022-23 School Year
Click HERE to begin Annual Enrollment
OPL ArtFest
Please join our community in celebrating art made by our local elementary students. Art Fest is an exhibition of works by Oshkosh Area School District Kindergarten to 5th grade students. The exhibit is open for viewing at the Oshkosh Public Library Lower Level from April 1- April 27.
The following students have artwork featured in this show:
Dylan Yang * Leeland Riffle * Calvin Sirtoff * Lauren Burlingham * Bella Cortes * Ivy Shufelt * Molly Watts * Charlie Dream-Fredrick * Julia Kehring-Cranfill * Charlotte Beauchamp * Ella Galle * Raelyn Stang * Melody Hoppe * Mia Jeffers * McKenna Cook * Arianna Lee * Elliotte Truesdale * Kyra Robinson * Claire Christianson * Serenity Desautell * Zawadi Faziri
Family Night
For the Love of Learning Family Night
April 21, 2022
5-6:30 PM
Come see what your student has been learning this year and have some fun with robots, drumming, and books!
Student Absence/Appointments
When calling in your student and leaving a voicemail, please be sure to mention the reason for absence and any symptoms that your child may be experiencing.
If you are picking your child up during the day for an appointment, we ask that you call the school office during the morning hours on the day of the appointment.
Winter Clothing
Winter is in full swing, and so is the cold weather! For your child to be able to play on the grass or playground area, they MUST come to school wearing a jacket, hat, gloves/mittens, and boots. Students without these items will need to stay on the blacktop near the school.
If you are in need of any winter items, please reach out to our school counselor, Emily Schmidt, at emily.schmidt@oshkosh.k12.wi.us
Pick Up/Drop Off Lines
Families, please remember that there is no parking in the pick up lines. We need to be keeping those lanes open for a safe and steady flow of traffic. Please see the Traffic Flow and Parking Document for more specific information.
Additionally, there is no parking in the circle driveway in front of the building, unless you have a form of handicapped identification visible on your vehicle. If that is the case, please park in the designated parking spots only. We ask that you not park in front or in back of the busses for the safety of all students and staff. Thank you!
School Information
School Times: 7:45am- 2:45pm
School Times (Early Release): 7:45am- 12:30pm
Playground Supervision: Staff is available on the playground beginning at 7:30am. For the safety of the students, we ask that you do not leave your children unattended prior to this time.
Want to see more of what's happening at Shapiro STEM Academy?
Click the Facebook logo to join our Facebook page!
Stay up-to-date on the latest events in our community by clicking HERE to see the OASD's Community Events Page
Elementary Lunch Menu
Please click HERE to see what's for lunch this month!
Or, check out our virtual menu below:
OASD School Calendar 2021-22
Please click HERE to see our district calendar.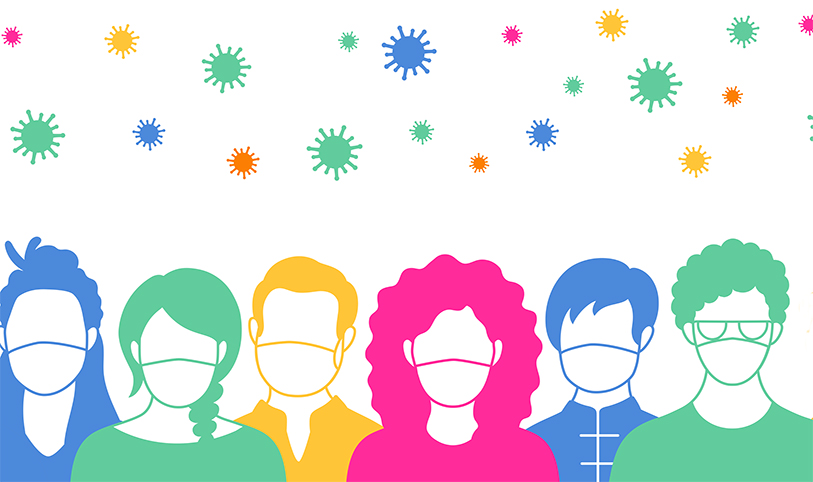 COVID DATA AND SYMPTOMS
Please continue to notify the school when your child has symptoms, has tested positive or has been a close contact/household contact with someone who has tested positive for COVID. Please either call 920-424-0164 or email lindsey.uecker@oshkosh.k12.wi.us or kimberly.langdon@oshkosh.k12.wi.us
Without your help, we will not be able to stop the spread. Please visit our Virtual Health Office for information regarding Covid-19 vaccination clinics for those who qualify and other health updates.